Executive Search Case Study: International Mining Company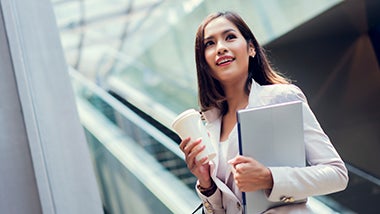 An international mining company was planning to move their headquarters from Sydney to Jakarta. To ensure that their move would be successful, they needed a Chief Financial Officer (CFO) with strong familiarity with Indonesian laws and regulations to lead their finance department.
As the company had limited knowledge about the local market, they reached out to Robert Walters as they knew it is a leading recruitment agency with the network and ability to find the right fit.
What recruitment challenges did they face?
The client was seeking a CFO based in Indonesia with hands-on experience as a group controller, with in-depth knowledge about international treasury and thorough understanding about international reporting and local regulation. Unfortunately, they were unfamiliar with the local talent pool, salary benchmarks and local hiring policies, which is why they sought to partner a reputable recruitment agency which could provide this information.
How did Robert Walters support them?
Robert Walters tapped on our extensive database and network within the Indonesia market to help find someone suitable for the role. To ensure we covered the entire market, Robert Walters further suggested for the client to take up our advertising solutions package, which would allow us to promote the role through other channels such as LinkedIn.
Beyond sourcing, our consultants also provided comprehensive information on salary benchmarks, candidate expectations on benefits and compensation packages, and local hiring practices and regulations to ensure that the client would have all the information they needed to help them hire top talent.
To help the client extend their reach, Robert Walters suggested. We have also provided them salary benchmarking reports to help create a competitive compensation package for our candidates. Several candidates have been submitted to them with 10 being shortlisted in the final process.
What were the results?
Robert Walters received over 450 applications for this role and shortlisted 10 strong candidates. After three months, Robert Walters were able to close the role, with a high calibre CFO who can help them drive their business to further success. The client was very satisfied with the quality of service they received.
Fill out the form to get more information on our recruitment solutions.
Our other recruitment solutions: