Volume Hiring Case Study: AI Solutions Company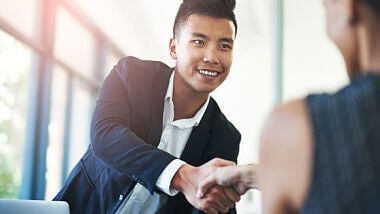 Asia Pacific is a growing focus for many multinational companies – but for tech companies, entering the market is often challenging, as the pool of high calibre tech talent in the region is relatively limited.
As part of their global expansion and growth strategy, this Silicon Valley-based AI solutions company was looking to expand into the Asia Pacific market. As it was their first time setting up within the market, they wanted a recruitment partner that they could work with to source for high calibre professionals.
What recruitment challenges did they face?
The client was looking to hire a number of tech talent within Asia Pacific and had hoped to find strong tech professionals comparable to their employees in the Silicon Valley to build out their early team within the market. However, they understood that the competition for tech talent in the region was strong.
Additionally, as they were hiring in multiple markets at the same time, they wanted to work with a recruitment consultancy which could provide insights and knowledge on the various labour laws and other hiring regulations. They also preferred to work with a single recruitment consultancy across all markets to streamline the process.
How did Robert Walters support them?
Robert Walters has offices within all the focus markets in the Asia Pacific region, which made us well positioned to take on these roles. We put together a project team of tech specialist recruitment consultants from across the region, with a lead that would be the main point of contact for the client. This streamlined the process for the client, while ensuring the team was able to provide consultancy on the various local regulations as well as in-depth insights into the tech hiring landscape.
To build the client's awareness in the region, Robert Walters further proposed a microsite, a hub hosted on our website that would help promote their multiple vacancies. This microsite allowed the client to leverage the Robert Walters local websites and branding within these markets to increase their exposure and showcase their employer brand.
What were the results?
The client was very satisfied that Robert Walters was able to streamline the recruitment process from across the region to provide a seamless experience for the client, and deliver quality candidates.
"We chose to work with Robert Walters because of their reputation as the world's leading recruitment consultancy with highly committed and trusted search consultants. The Robert Walters team in Singapore have definitely lived up to that reputation and delivered beyond our expectations. The quality of their shortlisted candidates, their professional and personalised management of the recruitment process, and most importantly, enabling us to hire the right talents within an extremely aggressive timeline is testimony of what sets them apart from other recruitment and search firms," said their Managing Director.
Fill out the form to get more information on our recruitment solutions.
Our other recruitment solutions: