What's trending in the SAP space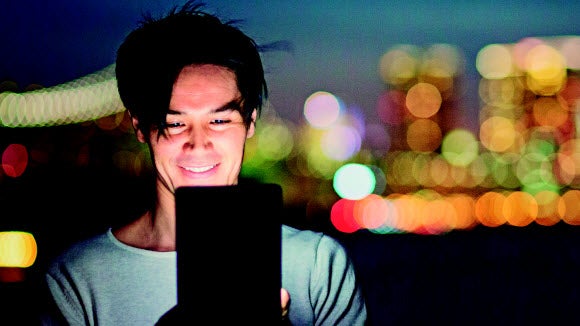 Michael Sierra, Consultant from Tech & Transformation division talks about what's trending in the SAP space and shares his advice on how companies can attract and retain tech talents.
SAP technology is evolving at a rapid rate and organisations constantly have to adapt. That means the demand for SAP professionals is changing too.
What SAP skills are in demand?
This year, there is an increased demand in hiring SAP ERP professionals such as SAP FICO, MM, SD, HR , PP, PS, BASIS, Security & ABAP. Most of the hiring managers would prefer SAP professionals who have at least one full life cycle implementation experience and candidates who have international experience coming from more mature markets are highly in demand.
What challenges do hiring managers face in seeking technology talent?
In the Philippines, the hardest recruitment challenge is a lack of suitable candidates with both technology experience and soft skills. Alongside this challenge is the length of time it takes to recruit and the cost to recruit.
SAP professionals who possess in-demand skills like SD, MM, FICO, and more critical niche modules like PM, PP and HR are likely to receive multiple job offers in 2018, often simultaneously. The recruitment process is the first impression a candidate gets of a prospective employer, and if that process is drawn out then candidates will see that as symptomatic of how the organisation operates.
In 6-12 months from now, we would see hiring managers looking for individuals with technology-functional skillset, talents who can gather business requirements and translate them to technical specifications. Candidates with SAP S4 HANA exposure will be on demand as SAP will extend mainstream maintenance on its Business Suite applications, that will give companies more time to move to the cloud.
How can hiring managers attract and retain tech recruits?
In a recruitment market as tight as the Philippines' technology space, it is vital that employers understand what drives and engages their IT professionals, in order to attract and retain them.
"The demand is high to implement a SAP project to enable your organisation to benefit from the return on investment. Losing employees is tough, but losing your top technology talents can lead to major setbacks."
IT specialists are motivated by a range of factors:
Employee compensation — it's absolutely essential in this competitive labour market for companies to  offer attractive compensation packages. Every employee should have a full understanding of all the benefits they receive from your organisation. 
Recognition and rewards systems — every staff wants to feel appreciated for what they do. Make it a habit to thank your direct reports when they go the extra mile, whether it's with a sincere email, a gift card or an extra day off. Show your employees you appreciate them, and share how their hard work helps the organisation
Work-life balance — burnout is very real. A healthy work-life balance is essential, and staff need to know that management understands its importance. Encourage staff to take vacation leave, and if late nights are necessary to wrap up a project, see if you can offer late arrivals or an extra day off to show that you care for the staff's well being.
Advice for hiring managers to stay ahead of the game
Strive to create an environment where open feedback is welcome and expected. Your best SAP people will tell you everything you need to know about their job satisfaction. If they know they have a voice, they won't take their frustrations elsewhere.
For more customised Recruitment Consultation in the Enterprise Business Application space, please contact Michael Sierra at +63 2 841 9313 or email Michael.Sierra@robertwalters.com.