New Office Set-Up Case Study: Global Manufacturing Building Materials Company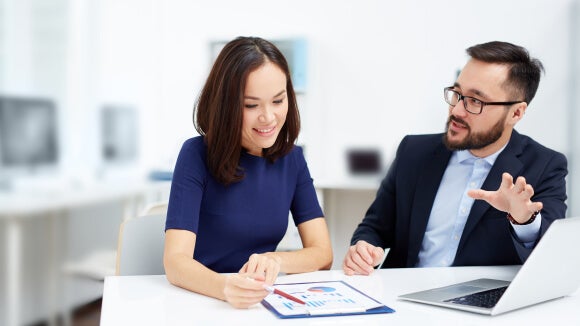 Listed on the London Stock Exchange, this global company specialises in manufacturing building materials. It has a presence in over 70 countries and has been in operation for 50 years. The company has a small sales office in Vietnam that they set up in recent years, and were looking to set up a manufacturing site within the country.
Although they had a sales office within the market, it was their first time hiring for roles outside of the sales function, and they decided to reach out to Robert Walters as they had a good experience working with our offices in the UK and Australia.
What recruitment challenges did they face?
The company's hiring priorities for their manufacturing site included finance and IT, in particular the roles of Finance Controller and IT manager. However, as they no dedicated HR personnel based in Vietnam, they lacked in-depth information on Vietnam's hiring landscape for these new functions they were looking to hire for.
To add to the challenge, while the company is a known brand within the manufacturing industry, its brand recognition outside of the industry is relatively low, which made it difficult for the company to attract finance and IT talent outside of the industry.
How did Robert Walters support them?
Robert Walters put together a team of consultants specialising in the fields of finance as well as IT to help the company with their needs. The consultants provided the client with an overview of the market and tapped on their networks, connections, and the Robert Walters database to reach out to suitable candidates.
With the company also seeking to explore the market and further brand themselves within the industry, we proposed for them to take up our advertising solution package. This allowed the company to co-brand with Robert Walters across multiple marketing channels, including the Robert Walters website, our mailers and top job boards in the market to increase their exposure and improve their branding, all of which will help their hiring efforts in Vietnam as they expand.
What were the results?
Robert Walters has been able to shortlist and provide quality candidates to the company – and the process is still ongoing. The client is not only impressed with the quality of our candidates, but also with the way we work. Our consultants regularly keeps the client informed on the process and provides CVs alongside our recommendations. Most importantly, we were able to advise them on the Vietnam market, which is information they use when hiring in the future.
Fill out the form to get more information on our recruitment solutions.
Our other recruitment solutions: