How to avoid bad hires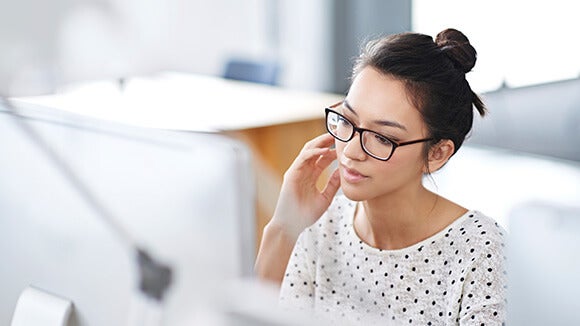 Hiring the right person for a role is never easy — but dealing with the fallout from a bad hire can be even more challenging. We asked our experts to share the red flags to watch out for…
The cost of a bad hire is high. Not only is the person a drain on precious resources, he or she also has an impact on morale and productivity.
"A hiring mistake could dent team morale," says Tiffany Wong, associate director of human resources and transactional service in Robert Walters' Hong Kong office. "If you have people leaving after less than three months, that is going to have an effect on your team."

On top of that, external perceptions of your company could also be hurt and there are resource costs too. "In addition to recruitment costs, salary costs and training time, you have to spend time and resource managing any client relationships that were affected. And of course, if the market learns of these speedy departures, that tells a bad story too," she says.
Hiring managers can maximise their chances of avoiding such pitfalls by following our experts' advice about how to spot an inappropriate candidate – before they turn into an inappropriate employee…
Interrogate the CV
The CV will provide the first indication of whether a candidate is a good match for the role. "I personally look out for how well-detailed a CV is," shares George Dumatol, consultant in the human resources division at Robert Walters Manila. "This doesn't mean candidates' CVs should include all their past responsibilities and job scopes. A well-crafted CV will highlight relevant experiences and responsibilities, the key successes they have accomplished in their career, and share concrete data or examples about past achievements."
"To me, errors such as wrong information, grammatical lapses and wrong employment dates are a warning sign as they often signal that the candidate lacks attention to detail," he adds.
In a progressively transient business world, soft skills like resilience are becoming increasingly important qualities that employers look for in candidates. As Tiffany explains, "an employee who changes jobs regularly could be cause for concern. An employer doesn't want to hire someone who looks as though they might leave as soon as the going gets tough. They want to know: are they resilient to the pressures of the job, or do they just cut and run if things don't go their way?"
A far more positive sign is someone with a proven track record at a particular company, she says. "If a candidate has a strong record of internal progression, that effectively validates their performance and work ethic. They have been successfully tested and promoted by people who know them well."
Look out for interview danger signs
One of the key things to look for at the interview stage is the preparedness of the candidate. "An interview shows a potential employee at their very best, so failing to prepare properly could be another sign of a lack of commitment to the role,' says Tiffany.
"An interested, determined candidate will come well-prepared with thorough research about the company's financials, business growth and culture. Remember to include some questions that pertain to the company as well as the industry as candidates who have done their due diligence will be ready to have conversations about those topics."
The interview is also an opportunity for candidates to make an impactful first impression. "Body language – a firm handshake, constant eye contact, a good upward posture, as well as dressing appropriately are what I personally look out for in a candidate," George shares.
The interviewee questions to watch out for
The questions interviewees ask will also demonstrate how keen and invested they are in the role. "Detailed questions about the specifics of their roles and responsibilities, career progression and future opportunities, the stakeholders involved in the role – candidates who ask about these topics are not just interested in the role, they're also interested in knowing how they can contribute to your business," George shares.
As both our experts agree, what you don't want to hear are just questions that focus on candidates finding out "what's in it for me?" — employee benefits, salary, holiday allowance, working hours etc. "Whilst flexible working and achieving a good work-life balance are becoming increasingly important to jobseekers, a lack of curiosity about how the role will develop or deliver job satisfaction should cause the interviewer to question how committed the candidate really is," says Tiffany.
Interviewers should also be wary of candidates who don't engage fully in conversation. As Tiffany warns, defensive and curt answers may indicate that a candidate is quite closed-up and inflexible, which could be a revealing sign as to how well they would work in your team.
Indications of good fit
At the end of the day, George thinks that the most important things to look out for are still fit and potential. "A well-structured recruitment process will be able to identify the candidates who do not have the right technical capabilities but whether a candidate will be the right fit for your organisation will often boil down to your personal instincts," George shares. "Tests and assessments can help but at the end of the day, you know your team and business – which makes you the best person to decide if the candidate will be a good addition to your team."
As Tiffany adds, it's often not just what the candidates say in either their CV or interview that's important, but how they say it. "Personally, I find it better to hire based on attitude and potential over experience," says Tiffany. "Anyone can gain experience, but attitude and potential are much harder to find."
Get more hiring advice here, or contact George Dumatol, consultant, human resources, for an in-depth consultation on your hiring needs at george.dumatol@robertwalters.com