Read more
»
Read more
»
Bringing Filipinos home
In support of the drive for local talent from both the Philippines Government and companies, Robert Walters Philippines is leveraging our international network of offices to connect with Filipinos overseas who may be interested in a move back home.
Balik Bayan, which means "return home", is our outreach program targeting overseas Filipinos to share market research, and insights on the job market in the Philippines and assist them to secure a job back home.
As the dedicated international candidate manager for Filipinos looking to balik bayan, please feel free to speak with me to find out more about opportunities in the Philippines.
Shane Garcellano, International Candidate Manager, Robert Walters Philippines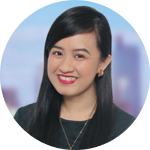 Shane Garcellano
International Candidate Manager
Robert Walters, Philippines
 

(63) 2  8841 9309